READING, Pa. — At Tony's of West Reading — staff are busy grilling cheesesteaks — including one for a customer in a sparkly green jacket.
"The roll seems to be perfectly cut in the middle", Jim Pappas.
Jim Pappas from Delaware really knows his cheesesteaks.
"I came up with a scoring system, I have a spreadsheet, I have a tracking sheet," he said.
How many has he had so far?
"It's number 1,012," said Pappas
As he accumulates savory sandwiches from across the region, he documents it all online. Why?
"A girl. A reason boys do anything, a girl," he said.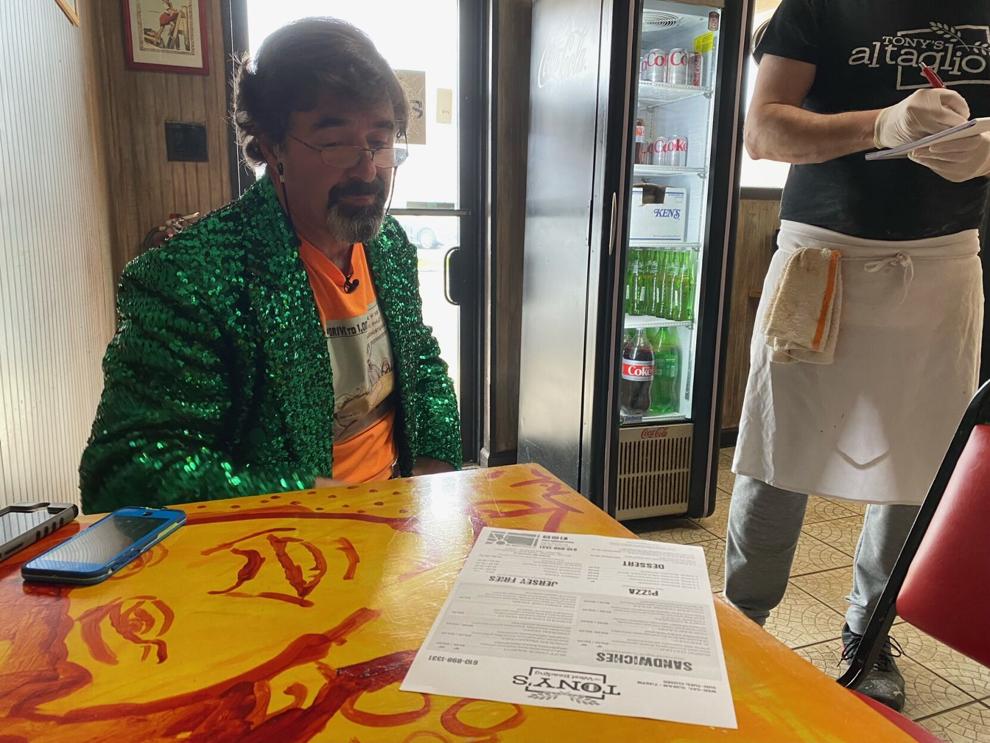 After a tough time in his life a few years ago, he hit the road in pursuit of the best.
"I met someone and we had a special cheesesteak shop that held a special place in each of our hearts for different reasons," Pappas said.
For Jim, it's not just about the cheesesteaks, but about the ordering, the interaction and the relationships he builds along the way.
"It's the experience of who you are and what you were doing when you had that cheesesteak," Pappas said.
The bonds built around a roll stuffed with meat and cheese give him another vision of life.
"My dad's favorite place. That's where we went in mom's station wagon. That's where we went after the big game. That's where we went after the big game," did he declare.
So, on this National Cheesesteak Day, Pappas' tasty tour continues.
"They're everywhere. They're great cheesesteaks everywhere," Pappas said.
He says he doesn't know how long he'll keep doing this – but he knows he'll be back in our area for another sandwich – and a good story.
"I'm definitely going to have to hit a few more spots at West Reading," he said.