Manchester United take on Liverpool in a game that could really go both ways as both sides have started the new season in dreadful fashion.
The Scousers have one point from two games, while United are stuck at 0. How depressing.
Monday night is a huge game for both sides at Old Trafford, a game Manchester United lost 5-0 last season, but we have to show up on Monday night. There's a new manager in town with new ideas and it would be nice to see the players fighting for the shirt.
I caught up with Farrell Keeling, the editor of Empire of the Kop, to get an idea of ​​all things Liverpool ahead of the game.
Check out his answers to our Q&As below:
Dale: It's also been a slow start to the season for Liverpool. What is your form?
Farrel: "Liverpool's poor initial form in the league is both surprising and unsurprising after a thrilling performance against outgoing champions Manchester City in the Community Shield. History tells us that we shouldn't give much importance to what is effectively a pre-season extension, although anyone who watched the game will tell you it was anything but a friendly between the two best teams in England.
"Fulham were a deserved draw after the players appeared to visit Craven Cottage with the idea that three points would be handed to them on a silver platter – an unacceptable outing as Jurgen Klopp made clear afterwards. similar against Crystal Palace can only be attributed to a lack of lethality in attack as we created plenty of chances to put the game to bed in the first half hour of action It should be noted that Liverpool also need to do facing a host of injuries including the loss of Diogo Jota, Thiago Alcantara and Ibrahima Konate, among others.
More stories on

liverpool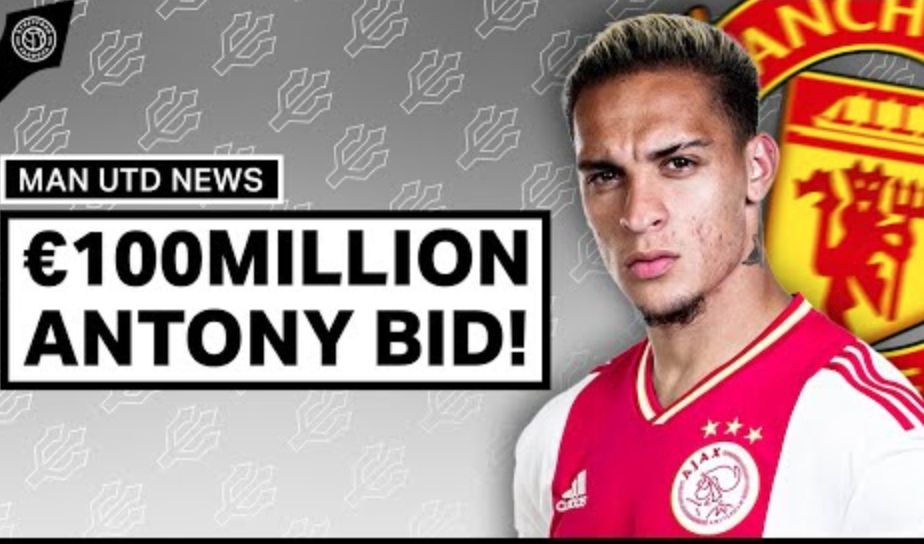 Dale: Do you expect anything different from the United side you faced last season?
Farrel: "A little more fighting to start. It has already been suggested that Erik ten Hag will adopt a more aggressive strategy against Liverpool. If I were a United fan I would demand it after suffering a 5-0 home defeat last season! If you can get off to a good start against Jurgen Klopp's men and get the crowd moving, this might be your best chance of getting a result.
Dale: Satisfied with Liverpool's business this summer?
Farrel: "For the most part – absolutely! Liverpool have tackled key areas of the squad, bringing in a replacement for Sadio Mane (who converted to a striker in the second half of our previous campaign) in Darwin Nunez, cover for the right-back position in Calvin Ramsey and a versatile option in Fabio Carvalho capable of playing both on the left flank of a front-three and in midfield. We're a midfielder away from a perfect window in my eyes (otherwise I feel like we're leaving a lot to do in the next summer window) but it's been a really good start to life as a sporting director Julian Ward.
Dale: We hate our parasite owners. Tell us about Liverpool fans' relationship with FSG?
Farrel: "Judging by what's happening on social media, it seems fans are polarized into two distinct camps – the 'Top Reds' who allegedly see nothing wrong with FSG and the 'Bottom Reds' who look down on our American owners and see fault with everything. Personally, I think this categorization is reductive and ignores the common ground occupied by the vast majority of reasonable Liverpool fans who recognize that the FSG are far from infallible (see attempts entering the ill-fated European Super League, furloughing non-playing staff at the club, etc.) but critically acknowledging that they have done a lot of good for the club (enlarging the stadium (a broken promise by Tom Hicks and George Gillett), building a sustainable transfer model fit for purpose, ratifying a supporters council, etc).
Dale: What are your expectations for the upcoming season?
Farrel: "Let's hope for an instant improvement regarding the result on Monday! Beyond that point, while I would love to see Liverpool challenge on all fronts again this season, I think our focus will be to focus on the title and the Champions League in the second half of the campaign. Let's not forget the last time we lost in the Champions League final, we won it the following year – fingers crossed that happens again. Beyond that, I ignore all the pessimism around our title hopes and expect us to challenge Manchester City for the honour… it's far too early for me to give a clear prediction on that front , but I'm hopeful.
Dale: Finally, we will have your score prediction.
Farrel: "2-1 Liverpool. Mo Salah and Luis Diaz to score the goals for our side. I can't see United not scoring though.