AGRA: A 30-year-old blogger was ejected from the fourth floor of her apartment balcony with her hands allegedly tied by her estranged husband in Agra Tajganj area on Friday. The woman was living with her Facebook friend in a live relationship after splitting from her husband.
The victim was identified as Ritika Singh, who was an influencer and had over 44,000 followers on Instagram. She used to give advice on fashion, food and travel.
The incident happened around 11 a.m. at Om Shree apartment, located in Nagla Mewati district. Her friend was also home at the time.
Meanwhile, the police arrested the victim's ex-husband and two other people.
According to the police, preliminary investigations revealed that Ritika, a resident of Ghaziabad, had linked up with Akash Gautam from Firozabad in 2014. After three years, she befriended Vipul Agarwal, also from Firozabad, through Facebook. Later, she separated from her husband in 2018 and started living with Vipul.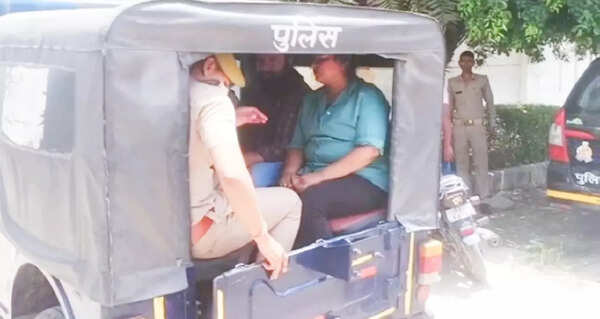 The couple moved into Om Shri's apartment with a rent of Rs 13,000 just two and a half months ago,
On Friday, Akash and four people, including two women, arrived at the apartment. As soon as they were admitted, they reportedly started assaulting Vipul and Ritika. Vipul told the police that they tied his hands with scarves and locked him in the bathroom while Ritika's hands were tied with a rope and then she was thrown from the balcony of the apartment. 'apartment.
Vipul alleged that Akash also wanted to kill him, but he started screaming after he smashed the toilet glass, attracting the attention of neighbors. As neighbors gathered outside the apartment, two of the men fled while Akash and the two women were arrested and handed over to police.
Circle Officer (Sadar) Archana Singh told TOI that an FIR is being registered in the relevant sections of the IPC. The woman's body has been sent for an autopsy and her family members have been notified. Police are scanning CCTV footage from the apartment for further investigation.
look CCTV footage: Ghaziabad blogger thrown from 4th floor with hands tied dies