Is your pizza topping cormorant, goose or turkey?
When the people of Åland, the autonomous archipelago between Sweden and Finland, experienced an invasion of cormorants that were becoming as pesky as locusts, what did they do?
They made it a national dish to sell to tourists: the cormorant pizza!
A true story.
It reminds me every time I hear the nightmares of Scottish farming with the greylag geese on our West and North Isles.
There is always a solution, somewhere, with a little ingenuity, dare and do.
We brought back four geese from our last trip to Orkney and we have a lot of fun walking through them – who needs a turkey when we have delicious wild local cuisine as an economical and climate friendly alternative?
So in the spirit of the post-Christmas period, with a nod to the remains of cormorant, ash or even turkey, here is our simple pizza recipe. This is a real favorite and I always make enough dough for four big ones, although as a couple of empty nests I normally use half for the pizza and the rest for the focaccia base or a few buns for breakfast.
The amount of sauce is sufficient for half of the dough.
While we enjoy sourdough breads, I don't cultivate an appetizer, instead I choose to make yeast dough with fresh or dry yeast, carefully selecting our choice of heritage cereals.
Make this simple pizza
Preheat the oven to 220 ° C Fan / 240 ° C / 475 ° F / Mark 9 gas and mix 450 g of flour, 1 teaspoon of sea salt and 2 sachets of 7 g of dry yeast (25 g of fresh yeast plus half a teaspoon of brown sugar *).
Make a well and add 300 ml of lukewarm water and 60 ml of rapeseed oil. Mix into a soft dough. Gather the dough with your hand and knead on a lightly floured surface for 10 minutes until smooth.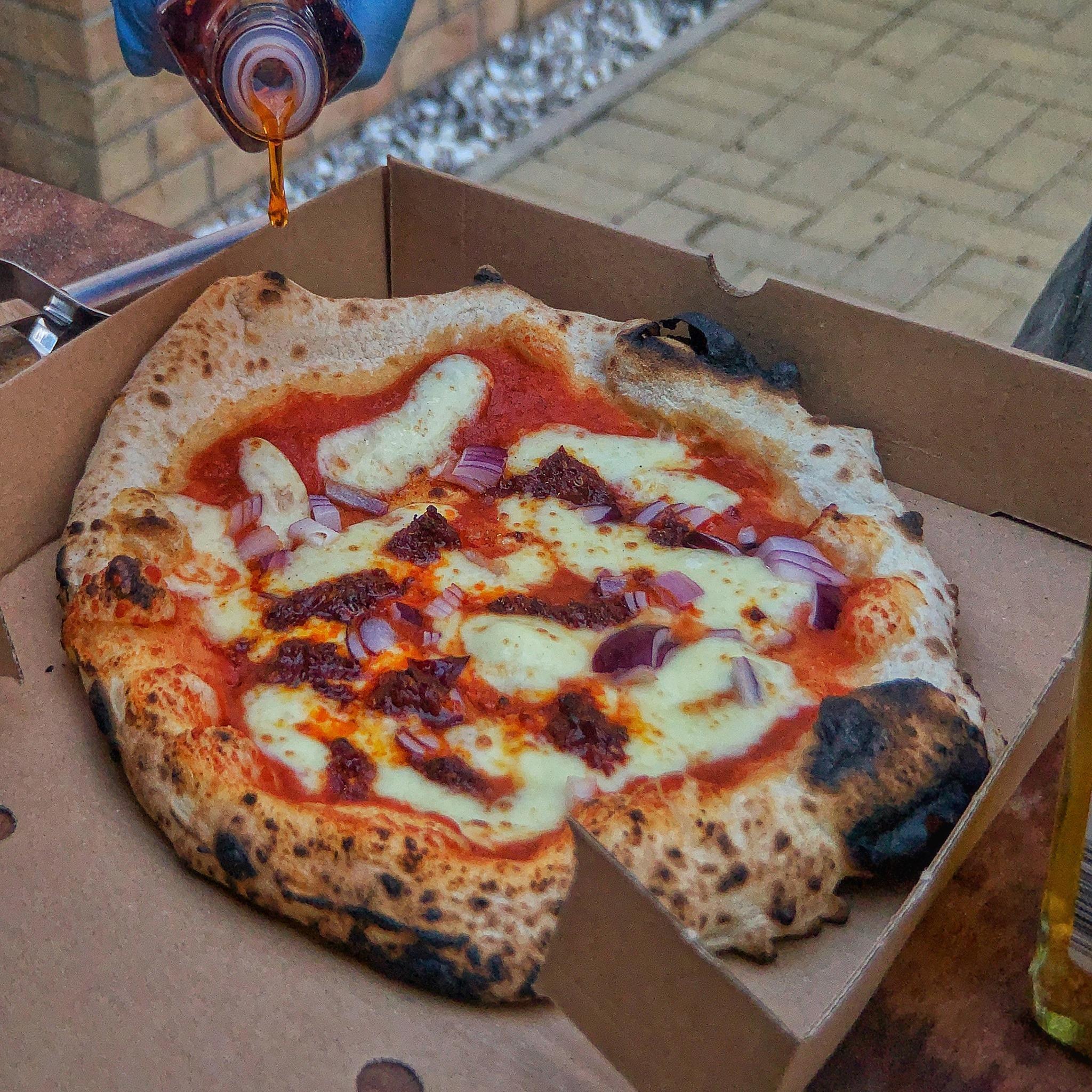 Knead and shape pizza bases. Place on a lined baking sheet and place somewhere to rise for 15-20 minutes.
Prepare the tomato sauce by simmering a drizzle of rapeseed oil, 1 medium can of chopped tomatoes, seasoning, 1 teaspoon of mixed herbs and 2 teaspoons of pesto until a thick sauce is obtained. scaled down.
To preheat the oven. Pour the sauce over the pizza bases, leaving a rim. Add the garnishes of leftover cooked meat, diced; Mozzarella Kedar – topped off with leftovers from the Christmas cheese board; capers. Bake for 10-12 minutes until filling is bubbling and pastry is golden brown.
For fresh yeast – crumble in water with sugar. Set aside to lather, then add, along with the oil, to the batter and continue.
Wendy Barrie is the founder of the award-winning Scottish Food Guide.
---
To learn more about food bloggers …